Handheld Wandering Photo Booth
People like to interact with technology and they LOVE to share via photos. We offer plenty of options to add excitement to every event.
MOBILE Digital Photo Booth
Our MOBILE Interactive Social Media Photography Unit is a fun photo entertainment option for your corporate event.
Our Brand Ambassadors will mingle among your guests with a mobile photo booth. Guests will enjoy the same fun engaging experience of a photo booth without the effort of finding the booth and standing in line.
The ring light and live view of the guests practically guarantee a perfect or hilarious photo or boomerang every-single-time. After the photos are captured, your guest will enter their phone number or email to receive a digital copy.
Customizable features include:
Virtual Props
Photo Filters
Templates for Photos and Boomerangs
Microsite
Photos and boomerangs are delivered digitally via text and email. All images are formatted for easy Social Sharing.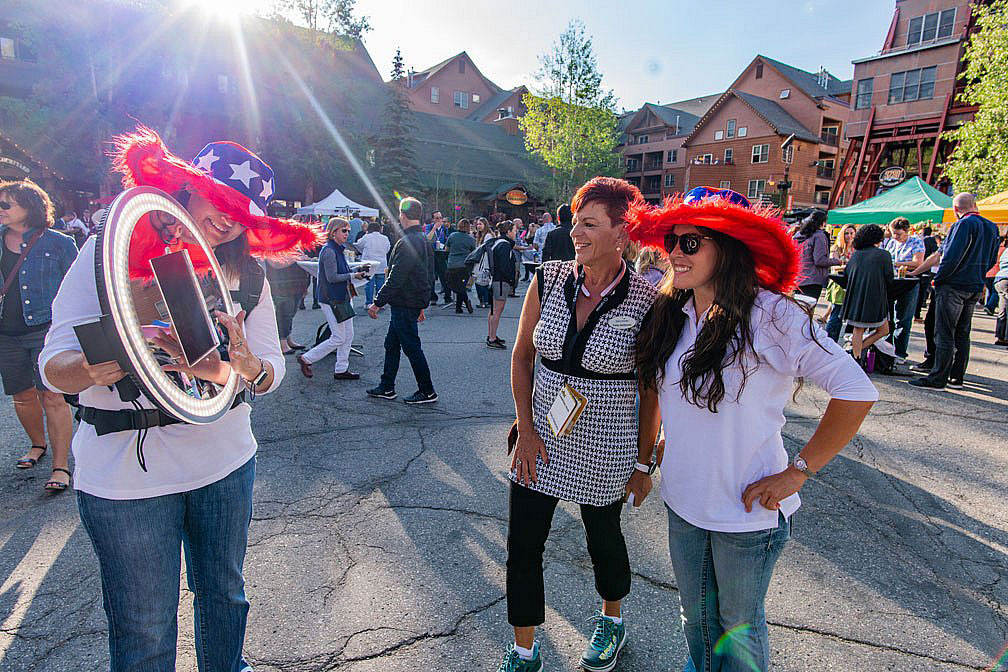 Pump up the fun with more options!
Signature - After taking the photo/s, guests use the touch screen to sign the photo. This is similar to doodle, but the area for the signature can be restricted.
Doodle - After taking the photo/s, guests use the touch screen to add doodles to any place on the print.
Text Message/SMS - Guests are prompted for a phone number to receive the print.
Social Media: Twitter, Instagram, Snapchat - Guests are prompted for a phone number to receive the print formatted for social media services. A link to the app is also provided in the text/SMS message for easy sharing.
Gifs - We can create a .gif of the series of photos from the photo booth experience to be sent via Text/SMS or email. This appears like an e-flip book, with a simple animation effect
Facebook - 180 & 360 degree photos are also available exclusively to Facebook.
Crowd Sourced Hashtag Printer Stations
According to Forbes.com, Hashtag Printer Stations are the latest trend for conferences.
"It's all about the souvenir photo, when it comes to conferences ... these days." The article, published Feb 2017 goes on to say, "Call it the Hashtag Printer Effect which, although such printers have been on the scene for a bit, seems to be growing in popularity and making its way as an emerging trend just the last few months."
This new trend has caught on because, "As focused as an attendee may be on speed-networking, dart-in film viewing, and drive-by panel listening, people will stop and actually take a photo at a designated location if they know that once they place that photo on Instagram ... with a previously assigned hashtag, they can also obtain the same photo from a station in their hands within just seconds."
Here's how it works:
Pick a # for your event
Let your guests know to use that # for all the pictures that they take at your event. Their Instagram accounts must be set to "public".
Stop by the hashtag station where all of those pictures will appear in the gallery.
Your guests can then print all of the photos that they like.
We will customize the design of the print for you.
Hashtag Printers enhance events, while also inspiring people to take more photos. That means more tagged photos, videos and augmenting your brand & event's presence