Sailing Excursions
Group Size: There will be a maximum of 20 participants for each program format.
Our Sailing Excursions are innovative programs that will combine sailing and team building. The program is specifically designed for small business groups, conference groups, and community organizations.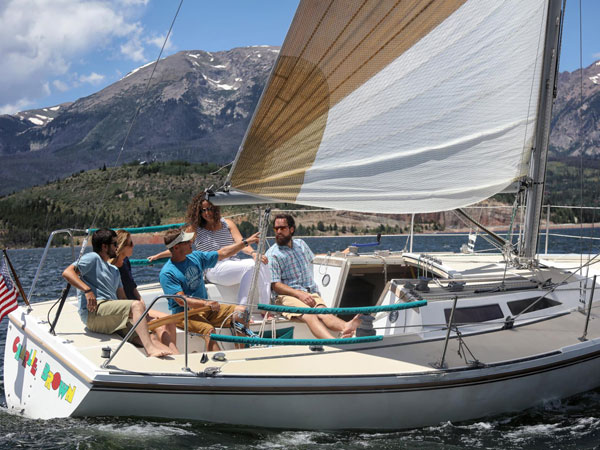 The primary purpose and goals of the new program are:
1) To build spirit, individual confidence, and self-assurance.
2) To promote small group dynamics in support of company/organization goals.
3) To learn new skills.
4) To work together in small groups in a beautiful high-alpine outdoor environment.
5) To have fun.
The program will be offered in two different formats. The single-day format will include two or four-hour periods, while the two-day format will be consist of eight hours total, split into two sessions. There will be between 2 to 5 individuals per group and participants must be at least 21 years old.
American Sailing Association (ASA) certified sailing instructors will guide participants from the basics to cohesive team dynamics with strong emphasis on developing leadership and confidence by rotating team members through different crew positions on the boat.
A special program for two-day team building session is also offered. On the second day, teams will sail on their own in one of the marina's boats following a course set by the instructor. Working together, the groups will navigate the course and accomplish different tasks along the way. Team work, boating safety, and having fun will be essential for success.